RECIPE
SNICKERS SWEET AND SALTY POPCORN.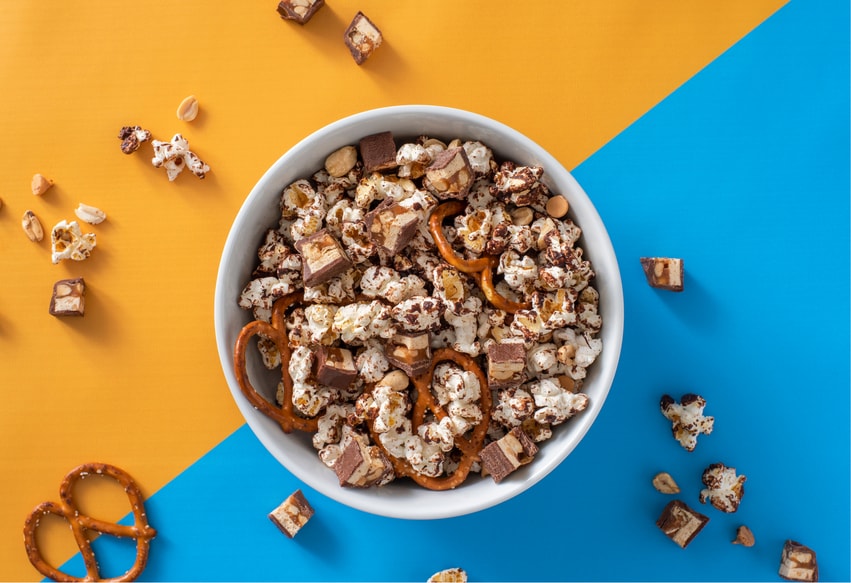 Quick and easy to prepare, this sweet and salty snack mix is perfect for sharing during the big game, movie night or even just as an on-the-go snack.
INGREDIENTS
8 cups lightly salted popcorn
2 oz dark chocolate, melted
2 bars (1.86 oz each) SNICKERS Original, chopped
1 cup pretzel twists
3/4 cup salted peanuts
1/2 cup butterscotch chips
INSTRUCTIONS.
1

Place popcorn in large bowl. Drizzle with melted chocolate and toss to coat; spread on parchment paper–lined baking sheet. Let stand for 8 to 10 minutes or until chocolate is set. Break into bite-sized pieces.

2

Toss with chopped SNICKERS Original, pretzels, peanuts and butterscotch chips.

Tip

Substitute milk chocolate for dark chocolate if desired.