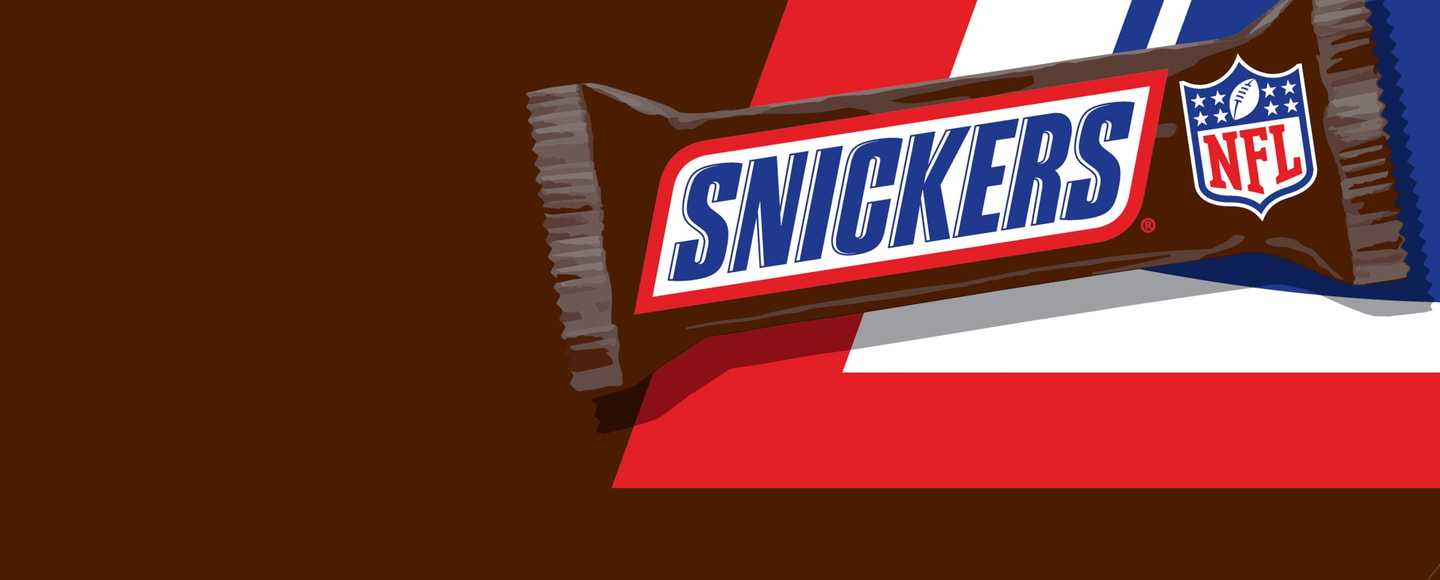 THE OFFICIAL CHOCOLATE BAR SPONSOR OF THE NFL.
BALLERS ONLY.
For sports fans, satisfaction takes many forms. Like watching your home team score a touchdown during overtime. Or tearing open a SNICKERS when you're on the edge of your seat. But the two of those together? Now that's what we like to call a winning combination.
Score Big
Feeling off your game? Unwrap a SNICKERS to step it back up—and upload your best rookie mistake for a chance to score tickets to Superbowl LVI.
ENTER.
Big Game
Feeling lucky? Enter here for a chance to score tickets to next year's Super Bowl LVII in Arizona. Ends 2/14/22.
Enter.