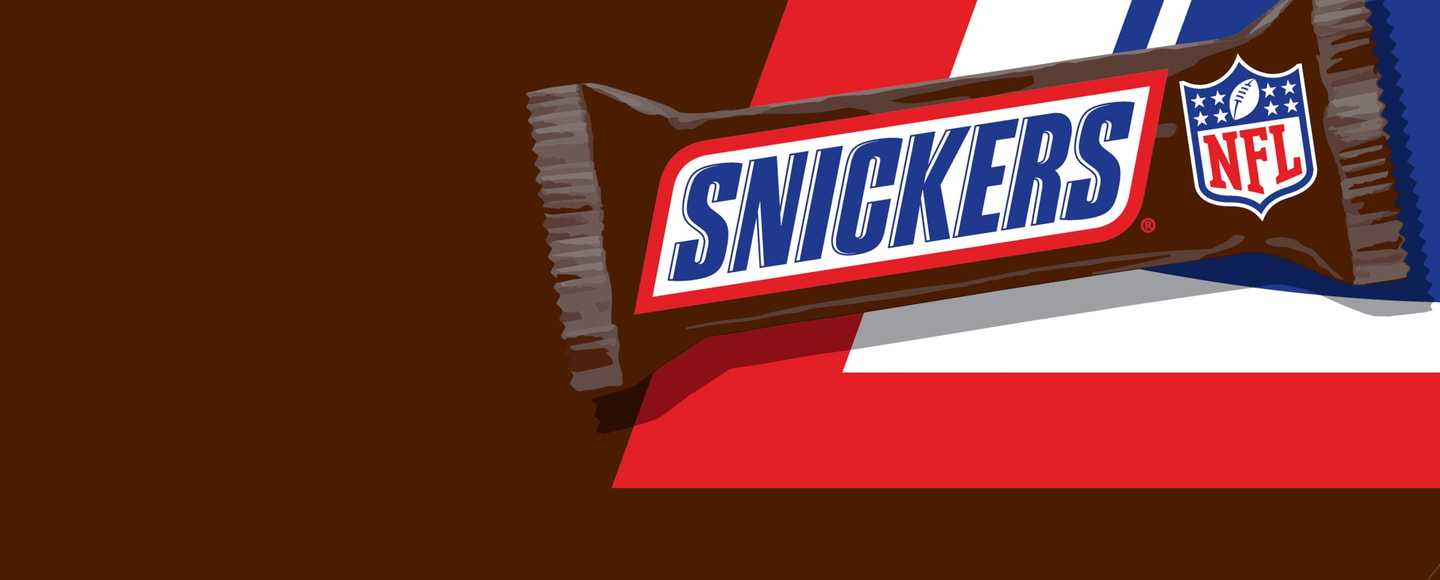 A SATISFYING PARTNERSHIP SINCE 2002
SNICKERS is celebrating 20 years as the Official Chocolate Bar Sponsor of the NFL.
SNICKERS ROOKIE MISTAKE CAMPAIGN WILL BE BACK NEXT SEASON!
Your cringy and embarrassing moments have not been in vain. Submissions are closed for now, but thanks to your overwhelming support, our Rookie Mistake ™ campaign will be back again in August 2023! Check back soon for more details and in the meantime take a look at some highlights from 2022 below. Remember next time you're off your game, a satisfying SNICKERS can help sort you out.
Avoid using the wrong paint.
Avoid making a Rookie Mistake
All face paint is paint, but not all paint is face paint. Maybe you just need a SNICKERS candy bar
Rookie Mistake Radio
The most satisfying Radio Show of 2022 is a wrap. Tune in to watch how SNICKERS and our player partners celebrated and laughed with fans who shared embarrassing moments when maybe they just needed a SNICKERS HERE
ROOKIE MISTAKES FROM THE 2022 SEASON
We can't wait to celebrate and laugh along with fans again this season.
In the meantime, here are a few of our favorite Rookie Mistake entries from 2022.
In the two decades we've been sponsoring the NFL, we've always been hungry to satisfy fans and players!
UNFORGETTABLE NFL MOMENTS
SNICKERS and the NFL make a winning team. From Kickoff to the Playoffs, you'll always find us rushing to add excitement to the NFL's biggest moments.
HUNGRIEST PLAYER
This program saw us passing a massive diamond chain to a different NFL player each week in recognition of a particularly hungry performance.
HUNGER SYMPTOMS BROUGHT TO LIFE
In 2015, we created 26 very special chocolate bars. These were a powerful visual reminder of what to expect when hunger puts you off your game!
GAMEDAY RECIPE
Bring your A game and whip up a batch of these fun cake pops. Go snacks!
SEE RECIPE