RECIPE
SNICKERS PEANUT BROWNIE ICE CREAM ECLAIRS.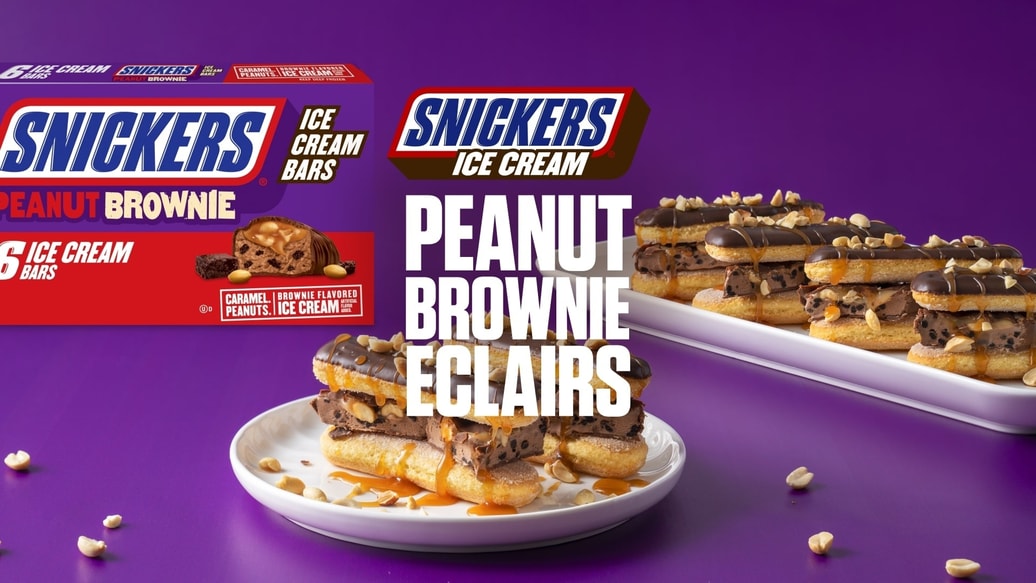 INGREDIENTS
24 ladyfinger cookies
1/2 cup dark chocolate chips
4 (2.0 oz) SNICKERS Peanut Brownie Ice Cream Bar, each cut into 6 pieces
3 tbsp caramel sauce
1/4 cup unsalted peanuts, chopped
INSTRUCTIONS.
1

Dip tops of 12 ladyfinger cookies in melted dark chocolate; place on parchment paper– lined baking tray, freeze until chocolate is set.

2

Place 2 pieces SNICKERS Peanut Brownie Ice Cream Bar on top of plain ladyfinger cookies; top with chocolate-dipped ladyfingers, chocolate side facing up. Return to baking tray; freeze for about 5 minutes or until ready to serve.

3

Drizzle caramel sauce over cookie eclairs; sprinkle with chopped peanuts.