RECIPE
SNICKERS ICE CREAM BITES.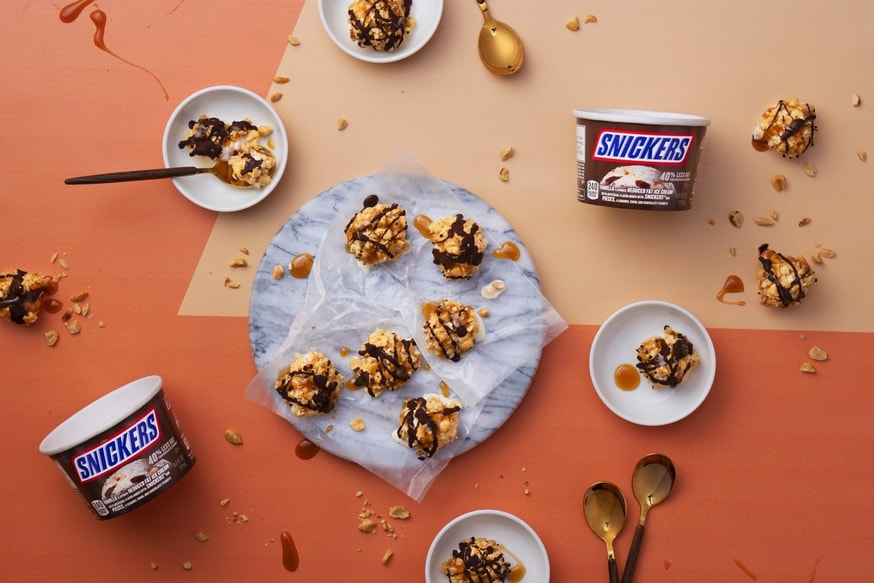 Keep a batch of these SNICKERS mini ice cream bites in the freezer for summer treat that's hard to beat.
INGREDIENTS
1 (6 oz) SNICKERS Ice Cream Cup
1/2 cup peanuts, finely chopped
1 oz chocolate, melted
2 tbsp caramel sauce
INSTRUCTIONS.
1

Using 1/2 tbsp measuring spoon, scoop 12 ice cream balls onto parchment paper–lined tray. Freeze for about 1 hour or until firm.

2

Roll each ice cream ball in chopped peanuts to coat. Drizzle with chocolate and caramel sauce. Freeze for about 2 hours or until firm. Keep frozen until ready to serve.

Tip

Change it up – roll the ice cream balls in chocolate cookie crumbs or peanut butter cookie crumbs.